Being ignorant is not so much a shame, as being unwilling to learn
ono2funny.com © 2016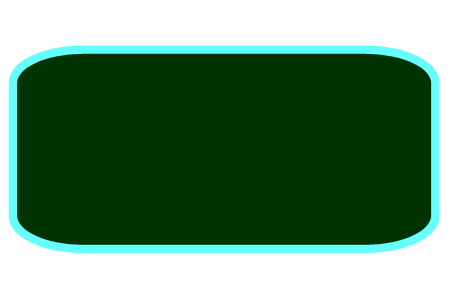 Caricature Permits - Toronto
Outdoors Caricature Permit System Dysfunctional
*Result of system failure leads to disappearance of the 30+ portrait and caricature artists who operated in Toronto at one time.

In the Winter of 2015 I contacted the Mayor and City councillors for help in an important matter;
- the current near extinction of Toronto's once popular group of 30 caricature artists who once drew portraits and caricatures in downtown Toronto beside the Eaton center for decades.

Since officially starting my agenda in January 2016, incredibly, in spite of my best efforts I'm STILL awaiting City Hall interaction on the urgency - February 2017!
In this document I start with laying out a history of the artists and then discuss growing related problems. I conclude with workable future options.

I was an artist in that group until I left and moved to Montreal to draw among Old Montreal's group of similar entertainment artists - that was in 2000 just when the renovations began at Yonge/Dundas which led to the relocation of all the artists who drew there seasonally.
I moved back to Toronto last year and found that only 4 or 5 artists were operating out of the original 25-30+ artists in the past.
This remainder told me that sadly the hopeless situation that came with the badly placed locations would likely result in them no longer drawing outdoors in further years.
In the summer season - 2016 I was the only artist drawing outdoors with a permit - I can now definitively state that with much regret that except for me, THAT EVERY OTHER PORTRAITIST AND CARICATURIST NO LONGER DRAWS ANYMORE in downtown Toronto; the Extinction of these artists is near achieved. One other artist had a permit but quickly gave-up and left upon finding out the terrible conditions the artist permit system was crippled by.
Having purchased the permit myself in 2015/ 2016 and can testify I can only use it in a very limited and challenging manner working solo. As a large group permit the current system is impossible for many artists to function and earn a reasonable income.

This is embarrassing for the much celebrated music and film industry cultivated City of Toronto unfortunately since most other civilized arts-loving cities love visual artists in the public domain and have sectors of their popular visited locations dedicated to allowing dozens and scores of portrat and caricature artists to draw locals and visitors.
- ie, Montreal, Quebec City, Vancouver, London, Paris, New York City, San Francisco, Barcelona, Moscow, Shanghai etc.

Reasons that led to this extinction of the artists

1) TORONTO'S GRADUAL DISCONNECTION IN INVESTING IN STREET ART

- Generally locals prefer street buskers typically because giving small change is affordable and expedient. Paying for caricatures and portraits costs too much for many local pedestrians and unlike tourists locals are not generally interested in 'playing tourists' the way visitors consider getting caricatures a fun travelers' treat.

2) PERMIT POLICY-MAKERS CONFUSION ABOUT OUTDOOR LIVE ENTERTAINMENT ART

- Inexplicable and illogical biased and excessive permit cost dooms the situation. Compare how busker entertainers pay around $40 for their yearly entertainment permits. Meanwhile a caricature street artist must pay $540 for 'vending permit' and then buy $2 million liability insurance each year - For me that cost is $1100 !
Why? Policy makers have an incredible misunderstanding of portrait+caricature street art; it seems they assume caricaturists are well-to-do professionals drawing on the street for fun as a side hobby, or are should be classed similar to 'vendors-permits' who as merchants profit via mass-sales of products to consumers - ie, hot dogs.
The actual fact is that street/outdoor caricature artists spend most of the day waiting for customers before getting busy getting busy - and we spend many minutes drawing each single person; ie, we are unlike merchant-vendors who with high volume production make many times more income than artists.
More importantly, street caricature artists are ENTERTAINMENT - such a popular interactive live-action real-time artistic-skilled venue should NEVER be classified as a vendor permit status.
A good street caricature artist earns NO MORE THAN A good street busker. Street buskers pay no insurance yet often carry more public safety-risk instruments and trade gear than an artists stools/easel/paper. A Toronto foot-cab operator taking passengers through downtown traffic pays for $1 million insurance coverage - where is the logic again that permit policy makers condemn an immobile quiet sidewalk caricaturist to pay for $2 million insurance coverage. This is all wrong.

3) ARTISTS UNETHICAL OPERATIONS
Many of the artists themselves were their own worst enemies.
The formerly large iconic group of artists were celebrated for their unique styles as they drew beside the Eaton Center. But around in the year 2000 several new artists arrived from New York and brought with them a poisonous scam; - selling reproductions passed off as photo-realistic hand-made art to gullible pedestrians. Pretty soon many of the original artists followed this popular scam. The more they did this the less skilled at real drawing they became, and as well, they lost respect and interest of the locals who eventually caught onto the dishonest game.
Also, most of the artists were portraitists failed to adapt to the reality that people sitting for long portraits was becoming unpopular.

4) CURRENT LOCATIONS FOR 21 SPOTS FOR PORTRAIT/CARICATURE ARTIST PERMITS

Prior to 2000, most artists drew on the wide boulevard sidewalk next to the Eaton Center. At that time the badly managed Eaton Center managers occasionally tried to have artists [ and a myriad of other street entertainers and illegal vendors ] removed by illogically insinuating the low profile/seated artists sitting in city-sidewalks 15' from their store windows [at that time] were blocking their poorly designed shadow-hidden gloomy windows. Their efforts backfired when the media and politicians helped the artists keep their earned popular places.
Around 1998 first introduced permits of around $100 and get group insurance. Inexplicably - street jewelry vendors were given permits for $25 and not required to buy insurance? When the Yonge/Dundas renovations came about in 2000 the artists had to prepare to be relocated.
By 2010 the group of 25 artists remaining were redistributed to seven locations elsewhere in downtown Toronto which were poorly selected and doomed to failure.

- 2 locations for groups of 3 artists on the Skydome/John Street bridge Problems; too crowded to work during Home games of Blue Jays; many other Buskers perform big shows on/nearby artist permit, vagrants and beggars are occasionally too close for comfort of artists and sitters, occasionally skateboarders jumping off stairways nearby will block pedestrian access. Very windy at times and too exposed for comfort. Only Good for catching tourists and visitors of the CN Tower, Skydome, Ripleys.

- 1 location for a few artists on Queen St.West near Spadina/ Peter Street/Blue Jays Way Problems; a dirty area with few tourists and no chance of people sitting - nearby are many vagrants, beggars and sometimes buskers with loud amplified music.
Recommend - this permit location be officially cancelled.

- 1 location for a few artists on Front st. west next to York St Problems; Terrible location adjacent to traffic. Dangerous and toxic pollution and crammed on narrow sidewalk with busy pedestrians not interested in stopping.
Recommend - this permit location be officially cancelled.

- 1 location for a few artists on Front St. west next to Bay Street Problems; Next to traffic and the busy pedestrians there are only commuters for the TTC Union Station and Union intercity transits. No interest for artists located there. Many vagrants and buskers set up there too.
Recommend - this permit location be officially cancelled.

- 2 locations for groups of a few artists on Blue Jays way near Skydome Problems; exposed to bright burning sunlight without shade all day, and few pedestrians are there except for Skydome games/events - and these locals have no interest in stopping. Recommend - this permit location be officially cancelled.

5. MYSTERIOUS BIAS TOWARDS SIDEWALK CARICATURE ARTISTS

Proper* Street caricature artists are typically non-obtrusive to the public if coordinated properly, operating without drama and noise nor gathering big crowds. Those few artists that were caught by By-Law officers abusing the permit directions got ticketed or officially warned for violations.
Disturbingly, I've noticed personally -in 2016- that there were many various vendors operating all season without permits who to my knowledge were never ticketed by By-Law officers. In other words there seems to be no universal pattern of bylaw enforcement.
eg. Near the fountains at the Ripleys Aquarium late at night on weekends a couple of people sell popular dollarstore catapult-light toys; probably earning $100-200 per night. On Bremner near Ripleys a jewelry maker has been set-up all summer every day - I'm sure without a permit! In contrast, one day while I drew nearby with no correct permit a hundred yards away from that vendor, bylaw officers passing by gave me an official warning to not operate there but didn't see that other vendor - and apparently never checked there again. By-law officers need to check various routes more regularly and efficiently to spot illegal vendors and disruptive buskers.
While many buskers are polite and aware of their surroundings by inquiring with other street entertainers to make sure they could operate close to them, some buskers often simply think street caricature artists are like trees; ie, ignoring the fact they are interfering with another entertainer.
ALL Buskers/ Entertainers/ Vendors should receive an information sheet when they get their permits that stress proper etiquette and responsibility to others while operating, and specific guidelines of where/ how they can operate.


SUMMARY
Every other civilized major city has harmonious ideal 'artsy-friendly' areas for many street entertainment artists to draw - so why is it that the Canadian arts-center city of Toronto, has no official zeal for these artists? Each summer I draw hundreds/ thousands of tourists - many request a Toronto background theme. The pictures I draw get exposed all around the world in stories visitors tell of their vacation to Toronto. It's time to officially appreciate street artist entertainment as good-will ambassadors for Toronto with an overdue overhauled permit for caricaturists/portraitists.

In the coming months I will try to get to know many of the necessary staffers/ politicians at City Hall to bring my 25 years of experience in this venue to implement an overhauled artist permit system for 2017; - with ideal permit-operation locations that I have thoroughly researched, non-prejudiced permit pricing, discussions about qualifications to get a permit - making sure bad apples do not randomly get permits.

Currently the official recognition of permit-artists is near non existent regarding references to such in official City ppermit agenda documents - and the outdated requirements are bizarre with many such oddities, biases I will be exposing.

The following are City Hall documents available online which show the history of relocating caricature artists from beside the Eaton Center to the several split-group locations downtown.)
25 YEARS AGO, I began drawing portraits then caricatures on Toronto's streets to see how well I could do.
Since then my skills grew and I've drawn across Canada ; Toronto / Vancouver / Montreal - not only in popular outdoor tourist locations, but now also at festivals, events and for private parties - including Ripley's Aquarium, Loblaws, LCBO.
And recently I appeared on Toronto/GTA's popular CP24 morning cable show drawing caricatures too !
Thousands of my caricatures now belong to Toronto locals and thousands of visitors from ALL AROUND THE WORLD.
All this popular acclaimed venture started from drawing on Yonge St. 25 years ago.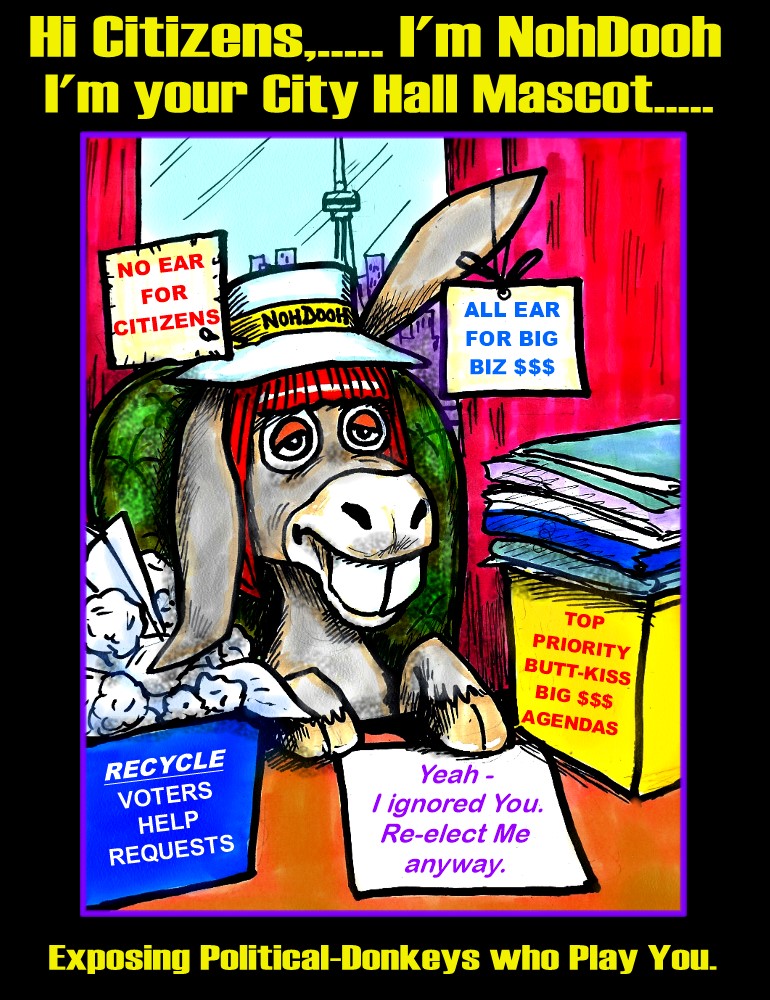 See all the Toronto Councillors and Mayor's mini caricatures at the main page.
Except for the area of the south-west corner of the Skydome Bridge, all of the current artist-permit spots are now redundant and should be replaced with workable spots; - namely the ones I have carefully selected using my 25 years of lengthy experience - these locations are specifically noted at the end of this document.
The current spots each have several of the following detriments; dangerously next to traffic, next to loud traffic, next to traffic pollution, in areas frequented by drunks/ street kids with dogs/ lunatics/ rudely over-zealous games fans/ wind gusts / hot sun exposure/ poorly lit at night / isolated at night / no tourists at all/ only rushing traffic / only strollers enjoying scenery.
Toronto being an arts-center designated city should have a popular area for public caricature / portrait artist activities as do other major arts-cities around the world and across Canada, but shamefully the current system is biased against street artist improvements/ progress.
Introduction to My Proposed New System and Elimination of current Flawed Permit System
Between 2015 - 2016 I've been carefully scouting downtown Toronto for the best workable NEW locations that will replace the current disorderly non-functional 21 permit spots for artists.
My selection of proposed spots is based on my 25 years experience in this field. It is the MOST EXPERT analysis and choice of spots that are currently POSSIBLE.
We must eliminate the current flawed system and have Toronto's Permit-Policy makers coordinate with me to closely and constantly set-up a new caricature/portrait artist system by January/February 2017 - well before the 2017 season for new permit registration/ purchase starts in March 2017.
As such, concerned politicians will be vital in pushing the plan into an effective timely reality since municipal policy-makers are generally inclined to hesitate and plod along in system overhauls unless 'motivated' by elected officials and strong public pressure. The other possible motivators are public opinion, media, ombudsman, courts, social online exposure.
Below, I have outlined the proposed 18 new/ replacement spots to switch for the current 21 spots; they are each excellent choices primarily because they are in locations where there exists tourists and locals who feel comfortable and undistracted to sit down for their pictures to be drawn while also having some shade from the sun in many cases.
Also, these areas have very remote chances of encountering public dangers [ poorly lit at night, isolated dark areas, encountering drunks and lunatics ] , and safety hazards are reduced [ away from traffic noise and pollution and some wind shelter in many cases ].
Artists typically set-up in an area of 5' x 7' and each uses 2-3 chairs and an easel and a small sample display board.
The permits currently allow spots to be used by any permit-artist on first-come first-serve basis - this is the best system. Permits are annual beginning April 1st of the year and lasting 12 months.
The portrait/caricature artist permits are based morealong the lines of vendor permits even though we do not mass-sell products or merchandise as vendors do. We are entertainers drawing each picture live and interactively - one person at a time.
Most people correctly logically define street artists as entertainers.
Buskers are only required to pay $40 for their annual permits whereas we artist-entertainers currently pay $540 and must further purchase $2 million liability insurance - an extra cost ranging from $500 - $1000 per year! Buskers are NOT obliged to get insurance even though they interact closely with large crowds.
NEW SYSTEM
My system proposes making 2017 a trial run of all my designated locations to see if they are in fact workable.
As such a loose and easily immediate plan can be worked out by City Hall by which the locations have official recognition but without entrenched policies put in place until 2018 - based on the results and conclusions drawn from the trial-run in 2017.
I also encourage reducing the ludicrously expensive permit to $50 - $100 - a realistic price based on the reality that most artists who would work outdoors are not rich or in a position to buy a $500 permit and pay hundreds more for insurance. The insurance requirement is biased and should be abolished because buskers are not required to get insurance even though many of them have equipment and activities that are more of a public safety risk than an artists small easels and chairs.
- Permit-policy makers need to be reminded by politicians to properly price a new permit as cheap as possible to encourage new enthusiastic artists to register; sadly- in contrast the usual idea of permit policy-makers generally incline to trying to be as expensive as possible - as such everything is a failure if that critical factor deters potential artists from buying permits - basic logic.
A special permit for artists should enforce that unless a major festival or official designated performances in the area take precedence, the artist can expect buskers be required to not operate within 50 yards of the artist and this should be stated/officially noted for buskers when they get their permits - unless the artist personally doesn't mind a particular busker nearby.
The listed proposed new spots below are selected to help coordinate a faster means to get them approved. They are scattered about downtown and specifically far away from interfering with businesses and food vendors. The idea of having a maximum of only 2 artists near each other also lends to them fitting into public areas harmoniously.
The current system of Bylaw enforcement patrols is negligent in not being consistent and vigilant. One easily notices that many people without any permits operate an entire season in popular downtown areas selling dollar-store toys and hand-made jewelry and henna tattoos; how is this fair to those others who get tickets and official warnings in the same areas. Also, some buskers get no warnings for regularly having loud stereo music, very loud speakers, placing their large audiences and shows directly in the middle of sidewalks. There are artists who are selling prints without any permits allowing that - there is currently no system of suspended permits or police consequences for all these instances to effectively deter these loose activities that are unfair to permit holders who act responsibly.
Harbourfront - Up to 8 spots in 4 locations. *
Ripleys Aquarium/Bremner - 4 spots in 2 locations.
City Hall Skate-Rent booth facade [ closed from Spring to Fall ] - Up to 4 spots in 1 location. *
Skydome Bridge south-west corner - 2 spots
My Proposed 18 New-replacement trial artist locations for 2017
http://www.toronto.ca/legdocs/2001/agendas/council/cc010724/to6rpt/cl020.pdf
20
Revocation or Relocation of Sidewalk/Boulevard
Vending Permits and Portrait Artist Permits -
Yonge Street, west side, south of Dundas Street West
(Toronto Centre-Rosedale, Ward 28)*
2001
.
http://www.toronto.ca/legdocs/mmis/2010/te/bgrd/backgroundfile-29199.pdf

----
TORONTO MUNICIPAL CODE
CHAPTER 740, STREET VENDING
Chapter 740
STREET VENDING
2010
.
http://www.toronto.ca/legdocs/municode/toronto-code-740.pdf
WORK STATION
- The chairs, portfolio, waste receptacle and any other chattel used by a portrait artist for making and selling on-site portraits within a designated area.
Current Dysfunctional City Hall Portrait/ Caricature artist Permit Designated Locations